Operations
·
Bergen, Oslo
·
Hybrid Remote
Technical charging guru
Show off your amazing electrical skills while being the hero future generations need?
This is your role

You have a very particular set of skills, skills you have acquired over years working with electrical solutions and preferably electric car charging.  
Technical guru. Electrification motivator. We'll agree on the title. Flexibility is important for us, not only when it comes to titles. Charging facilities is our product. When we build them it's in collaboration with external partners. Electricians, the people we need for the electric part of our green mission. Your job is to shape this. Mould our partners into perfect Elawayans and be extremely convincing while doing it. Ownership to guidelines and processes is key, and you'll love them like your own kids or pet. You'll do all of this while at the same time winning hearts and minds - both internally and externally. Guru isn't a title you earn easily.
Some of your responsibilities
Technical responsibility towards suppliers
Charging stations – take ownership for whitch charging stations we use and install on our facilities
Guidelines for installation partners and entrepreneurs
Assisting our excellent and very active Sales division on complex requests when needed.
External and internal training
This is you
We'll talk more about that when we meet, but we do have an idea of who and what you are. First and foremost is a desire and drive to contribute towards the green shift. You also find motivation in personal growth. Exploring new ideas and constantly trying and learning. And encouraging your colleagues to do the same. Are you still saying "YES" out loud while you're reading this? Awesome!  
You'll contribute to making this a great place to work. We understand the importance of this and you agree with us. Want to come up with crazy ideas and actually do it? Let's go! We're in.
Pedagogical abilities are a big plus. Teaching others is closely related to doing magic tricks. It's not easy but you have a special way of explaining even the most difficult subjects.
Identifying with how we work is a must. We use insight, make something, or do something, test it, learn and make changes or start over again. Speed is the key. Mistakes are accepted, that's how we learn. Respect for others is a necessity to work as a team, not only work together. Is it still a huge "YES"?

 Application deadline: Jan 17, 2022

Department

Locations

Remote status

Hybrid Remote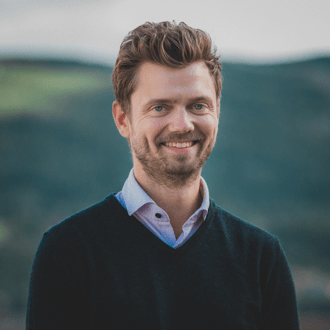 Related jobs
Perks and benefits
Competitive salary

Opportunity to buy shares in the company

Coming soon!

Flexible vacation policy

Remote work friendly

We want you at one of our offices twice a week to build culture. Otherwise, you can work wherever you want.

Work-life balance

Regulated flex time, paid overtime, and minimum crunch policy

Good pension schemes

Good insurance schemes

Awesome offices

In Bergen and Oslo

International opportunities

We´re going to Sweden and Germany

Hardware

Phone, mac/PC, monitor, keyboard, mouse, whatever you need to be comfortable.
​How is it to work at Elaway?
We are ambitious at Elaway. We have big goals and the financial backup to achieve those goals. That's nice, especially when those goals also contribute to a better world.
But hey, you need to enjoy life while hunting big goals. Life is short, you know. We believe that a healthy work-life balance, time for hobbies and family is essential to be at your best at work. Therefore we compensate you, every hour you work over your daily 7.5. This means you get time to do what's important to you outside work.

We also believe that bottomless trust makes brilliance thrive. Therefore, you will get plenty of opportunities for central roles where you get as much responsibility as you can take.
About Elaway
Everyone looks to Norway to learn about EV's and renewable energy. Here they find Elaway, a young tech company founded by hydropower. After two years of operation, we have built close to 500 charging facilities to only serve more than 30.000 parking spaces in Norway. Now we have established subsidiaries in Europe to utilize all our experience and knowledge.
Elaway is a scale-up in a market growing at rocket speed. We aim to accelerate the shift towards EVs – one of many solutions to the climate crisis. Backing us, we have two owners: Hafslund and Eviny, who have been working with electrification for more than 100 years. After two years of experimentation in the most potent EV market globally, we are now building the charging platform to provide European EVs with electricity.