Operations
·
Bergen, Oslo
·
Hybrid Remote
Installer success manager
About you
With great motivational skills and understanding of people, you'll be an essential piece in the puzzle when we conquer the world of electric charging. You're experienced, loves goals and to make people around you shine.
You'll have to work well independently and in a team, and we'll provide you with excellent teammates. You're organized and comfortable with lots of things going on at the same time. There's never a dull moment in Elaway.
About Elaway
Elaway, a Norwegian tech company owned by two of the largest utility companies in Norway, Eviny and Hafslund Eco, works to accelerate the adoption of electric cars by building out large scale charging infrastructure. After two years of operation, we have built more than 500 charging facilities, covering more than 30.000 parking spaces.
Elaway is a player in a fast-growing market. We aim to be the number one player, and even further accelerate the speed of the market. Elaway is currently operating in Norway, and very soon in Sweden and Germany. For Elaway to succeed we are building a tech platform that connects everyone working with the installation of charging facilities - the decision makers, installation partners and the end users.
About the position
Installation partners are also key to our success by being our sales reps out in the field. This position will be responsible for accelerating sales through these partners. Groom them on sales and implement incentive programs that makes it a no-brainer to sell Elaway's services. Some may call it brainwashing, but we swear - this is not a cult. It's just that we believe so strongly in the importance of our contribution to the green shift. The person we hire will be in a position to make a difference for future generations. We talk about that a lot, but it's really important to understand. We have a great product, a fantastic team and along with you'll we'll also have the best installation partners.
In Elaway you will do this
Make a strategic plan that increases sales through partners
Teach them about our products and the way we work
Dailly follow up our installation partners in Norway
Recruit installation partners based on location and competence
Be a resource and asset for our partners
Key metrics for this position: Sales through installers


We are looking for thefollowing streghts
We want to hear from you if you have the experience we've mentioned, and this describes you perfectly:
Proven track record with affiliate and partner sales
Excellent communication skills
Easily handles several tasks at the same time
Result oriented and hungry
Strong language skills, Norwegian is your first language
Application deadline: Jan 10, 2022
We are looking forward to your application!
Department

Locations

Remote status

Hybrid Remote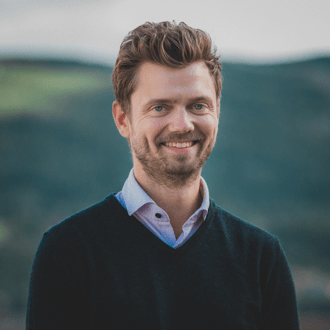 Related jobs
Perks and benefits
Competitive salary

Opportunity to buy shares in the company

Coming soon!

Flexible vacation policy

Remote work friendly

We want you at one of our offices twice a week to build culture. Otherwise, you can work wherever you want.

Work-life balance

Regulated flex time, paid overtime, and minimum crunch policy

Good pension schemes

Good insurance schemes

Awesome offices

In Bergen and Oslo

International opportunities

We´re going to Sweden and Germany

Hardware

Phone, mac/PC, monitor, keyboard, mouse, whatever you need to be comfortable.
​How is it to work at Elaway?
We are ambitious at Elaway. We have big goals and the financial backup to achieve those goals. That's nice, especially when those goals also contribute to a better world.
But hey, you need to enjoy life while hunting big goals. Life is short, you know. We believe that a healthy work-life balance, time for hobbies and family is essential to be at your best at work. Therefore we compensate you, every hour you work over your daily 7.5. This means you get time to do what's important to you outside work.

We also believe that bottomless trust makes brilliance thrive. Therefore, you will get plenty of opportunities for central roles where you get as much responsibility as you can take.
About Elaway
Everyone looks to Norway to learn about EV's and renewable energy. Here they find Elaway, a young tech company founded by hydropower. After two years of operation, we have built close to 500 charging facilities to only serve more than 30.000 parking spaces in Norway. Now we have established subsidiaries in Europe to utilize all our experience and knowledge.
Elaway is a scale-up in a market growing at rocket speed. We aim to accelerate the shift towards EVs – one of many solutions to the climate crisis. Backing us, we have two owners: Hafslund and Eviny, who have been working with electrification for more than 100 years. After two years of experimentation in the most potent EV market globally, we are now building the charging platform to provide European EVs with electricity.